Even with a small patio or deck, your outdoor room still has the potential for many unique possibilities! All of The Outdoor GreatRoom Company fire pit tables include a burner cover for a unique 2-in-1 design - a fire pit and functional coffee table when burner is not in use! The fire tables can run on liquid propane or natural gas. As you're collecting small backyard design ideas, consider the purpose of your outdoor space and you're sure to find stylish options to meet your ideal home's exterior design.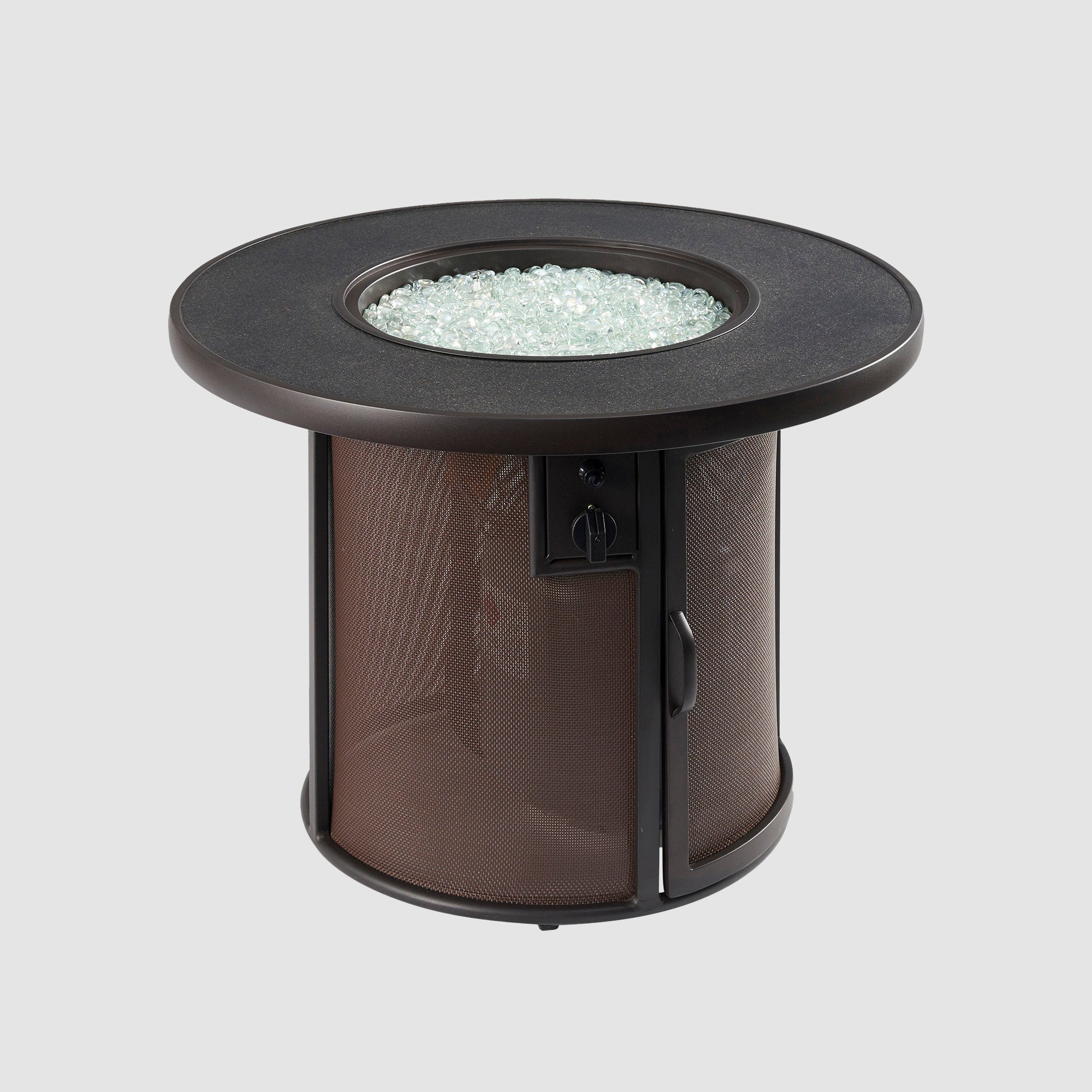 For the Cozy Living Space
The Stonefire gas fire pit table is easy to move - perfect for rearranging your space or storing indoors. This brown fire pit table features a composite top and powder-coated aluminum frame with a mesh base for durability and style even in a little backyard. It's the perfect warm, inviting look to make your patio stand out during small gatherings.
For the Adventurer
If you're an on-the-go explorer who needs a cozy gas fire pit for camping, RV trips, fishing, tailgate parties or simply in your small outdoor space, then the Renegade portable fire pit is your answer! The detachable legs on the fire pit offers maximum portability and compact storage. Whether you choose to run the fire pit on natural gas or liquid propane, this fire pit offers the perfect bonfire or campfire to keep warm and comfy.
For the Modern Small Patio
Don't sacrifice style with your small outdoor space! With many modern fire pit options, you're set for creating a pretty outside design that fits your contemporary flair. The Kenwood rectangular chat fire table and Brooks fire pit table are both modern options using composite deck style materials. The Brooks fire pit features a modern taupe shade, while the Kenwood chat fire table offers a pretty brown design. Both fire pits are stylish and versatile to fit your unique small porch or patio.
Another unique fire pit for small spaces is the Providence fire pit table. This design is available in 3 color options (brown, white, and stainless steel) offering you the perfect solution for your small balcony or patio. If you prefer a natural, concrete style, look no further than the Cove collection. The 12" and 20" Cove fire bowls transforms your yard into the perfect contemporary backyard design.
For the DIY Small Backyard
If you have a design in mind or prefer a traditional paver or brick fire pit design, an individual gas burner pan is exactly what you need for building your own fire pit. A fire pit is a perfect DIY project for creating your dream patio in your small space.
Before you set out to the outdoor patio store near you, measure your area so you have a better idea for designing your dream small backyard. Once you select the best fire pit for your small space, then shop for outdoor furniture to complement the fire focal point and prepare for many fun evenings ahead in your outdoor space!