When shopping for a burner pan, burner insert, or gas fire pit, it can get difficult to sift through the construction information. What type of burner is best? What material will last the longest or hold up to repeated use and bad weather? As experts in the industry, here's what you should know about burner construction:
Corrosion
No material – whether brass, stainless steel, or other options – is corrosion free. If a company touts being corrosion free, it may require more research on your part. The truth? Stainless steel is very corrosion resistant and resilient to heat, especially when made with a higher quality #304 stainless steel.
No Lead Here!
#304 Stainless Steel also does not contain ANY lead. All brass options contain lead. Even "lead-free" brass contains a small percentage of lead. That's why we chose to construct our Crystal Fire® and Crystal Fire® Plus burners out of #304 stainless steel.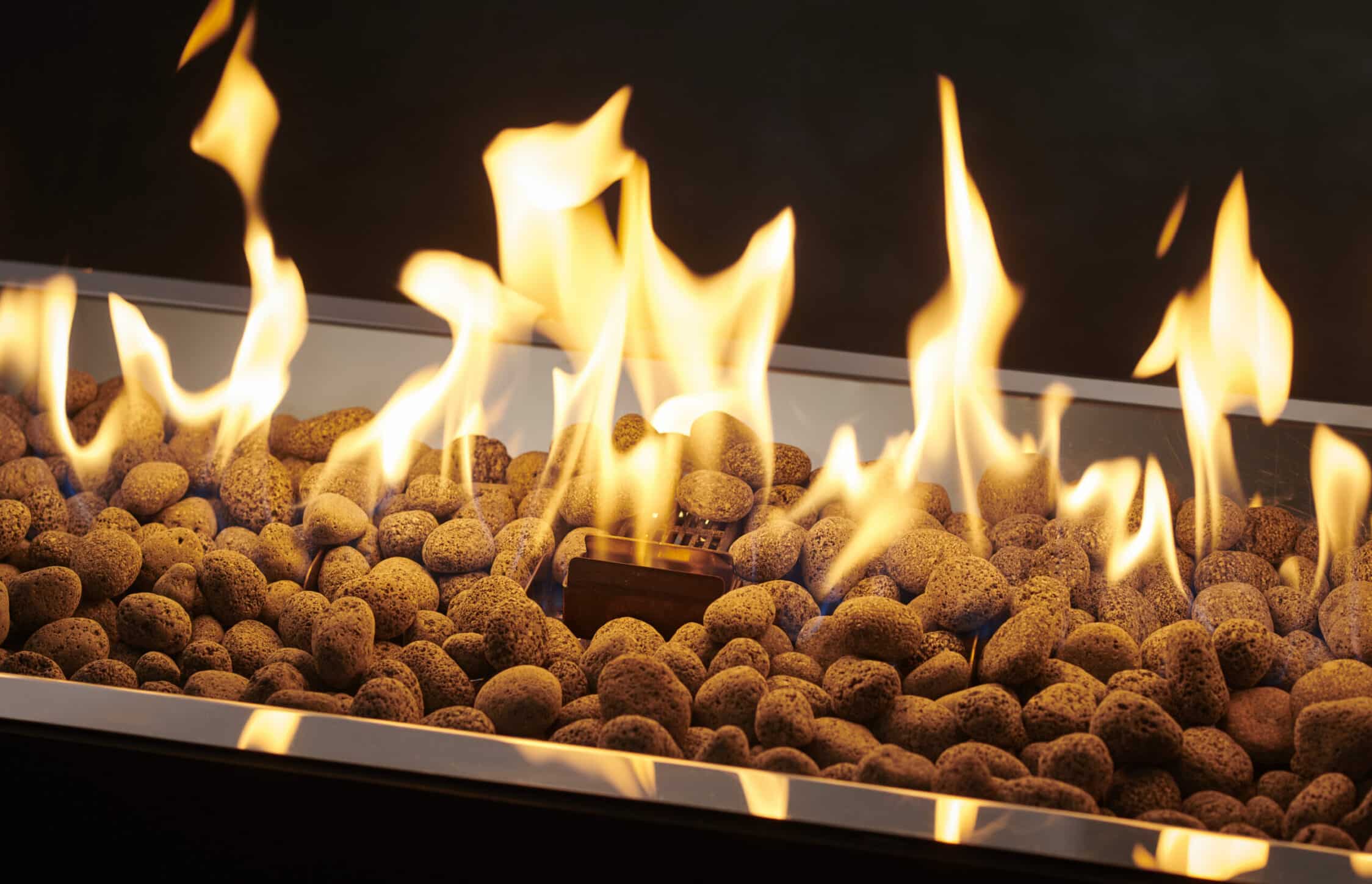 Better for the Environment
We get this question as to whether our burners are helping the environment. Gas fire pit tables are smoke-free and provide more control for a safer experience. The Outdoor GreatRoom Company goes one step further by choosing stainless steel construction over other options.
Did you know stainless steel is the most recycled metal in the world? Stainless steel is 100% recyclable, so you can feel good that even your fire table or burner purchase makes a difference for the environment.
According to the International Specialty Steel Forum, typical stainless steel is 60% recycled materials, and in some cases even more than that. Even further they state that in 2012, "Around 90% of end-of-life stainless steel is being collected and recycled into new stainless steel – without a loss of quality." Choosing stainless steel over other burner materials is just one simple way to live greener without sacrificing anything and gaining more.
Why Crystal Fire® and Crystal Fire® Plus?
The Outdoor GreatRoom Company offers a limited lifetime warranty of the stainless steel construction. We stand behind our products with our warranties. Every time you go to ignite your fire pit with family or friends, you can feel confident it'll start and run smoothly– even on windy days or after it rains. Our UL Listing certification also requires durability testing.
Our limited lifetime warranty doesn't include exclusions if you don't cover your burner every time or if water manages to get in it. However, our new Crystal Fire® Plus burner has a pitched burner design. Water drains away from the burner and burner neck, into the perimeter of the burner, and out. The new design means we're eliminating the likelihood of operation issues due to water/rain.
Read the fine print
While warranty may not be the first thing on your mind, you'll thank yourself later for it! With a big investment like a gas fire table, it's important to choose one that will last for years to come and is backed by a quality warranty just in case. The type of warranty a manufacturer offers is important, but make sure to dig deeper. The warranties should be clearly stated or accessible from their website – whether in an online manual or on a warranty page. Read for any exclusions or restrictions, as many may have them in the fine print.
As a family company, we expect heavy use of your fire pit or burner. That's why we won't blame you for using your fire pit often or weather doing unpredictable things out of your control. We still have you covered with the limited lifetime warranty. So you can rest easy knowing your investment is protected and backed by us too. Nonetheless, we recommend using your burner cover when cool and not in use. We also suggest a protective cover for your fire table to further protect and maximize your investment's lifetime.
Sign-up to learn the latest from The Outdoor GreatRoom Company and receive special deals on our quality products.